Martial Reflections: In Search of Wisdom
Is a collection of short stories blending practicality, philosophy and poetic imagery into a seamless whole that is both entertaining and educational.
It is the true story of a man's journey through the heart of the traditional martial arts of Japan and his dream of sharing what he has learned with young Australians, particularly those who live with permanent intellectual and physical disabilities.
The author is both Headmaster of a very successful Traditional Martial Arts School… and Founder and CEO of one of Australia's most innovative post-school disability services
The practicality  of the professional warrior…
The philosophy of the Zen master…
The poetry that is whispered to us when all else is
silent…
Martial Reflections shares hard-won wisdom and leaves the reader feeling refreshed and inspired.
Grab your copy today for $37.95 (within Australia. To view overseas shipping prices, please click on the 'buy now' button below)
Want to read more? Click here to preview the book
Buy the book
Purchase your copy of Martial Reflections today! Copies are $34.95 each, and a few dollars extra for postage.
Alternatively you can contact  (07) 5457 3716 today.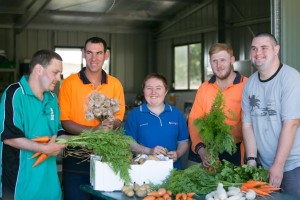 All profits from sales of Martial Reflections go to Compass Institute, a Sunshine Coast based charity dedicated to providing real futures for young Queenslanders with a disability. Read more about Compass here.
Print book specifications:
Martial Reflections is a 180 page paperback book printed in Australia, ISBN 978-0-9874421-2-3. Martial Reflections is published by Icon Publishing, Australia.
Testimonials
♥ What our readers are saying ♥
In regards to Sensei David Dangerfield's book Martial Reflections;  I have had the privilege of knowing David Dangerfield for 20 years and have watched him drive forward organisations, programs and practices with two hallmarks – integrity and authenticity. The book Martial Reflections chronicles a life dedicated to service and a belief in people and the betterment of society. David Dangerfield's ideas and commitment have influenced and had a positive effect on many more people than the thousands of students, families and industry professionals who have attended his programs and seminars. Congratulations on the book! It's depth, scope and warmth make for enlightening reading.
– Stuart MacAdam 30 year martial arts practitioner
If you are serious about making an impact not only in your own life but in others, Martial Reflections is a must read. Relevant for both the serious Martial artist and people from all walks of life, this collection of short stories takes the heard earned lesson from the dojo and applies them  in a succinct and meaningful way in everyday life. In my 30 years of studying the Japanese Martial arts, there have been many books that have inspired me but knowing firsthand  the integrity, experience and skill of Dangerfield Sensei, this is clearly my favourite.
– Dr Jon Marshall
I have just finished reading your excellent book, Martial Reflections, sent to me by a friend. I would like to thank you for your signed copy and express my appreciation for the value of its content. Your depth of knowledge and ability is obvious with your adherence to traditional training values and etiquette inspiring. Your book will no doubt become a reference for many years to come as I absorb the wealth of information it contains.

I was particularly impressed with your dedication to working with NGO's and people with disabilities. In an increasingly materialistic and narcissistic world I believe it is individuals such as yourself that can counterbalance this trend and set the example, particularly for martial artists.

Your book has helped shine a light on areas of my own life that that require exposure and analysis and for that I am truly grateful.
– Grant Bootes